Self Care Week Review 2012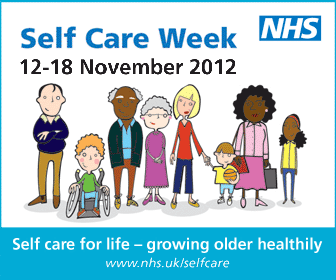 On behalf of the organisers of Self Care Week we would like to thank everyone who participated in SCW 2012.  Without your help our aim to have everyone self care for a healthier, happier life would not be possible.  Hopefully, we are one step closer to forwarding the reach of self care and having it embedded into everyday life.
Each year there is growing interest and enthusiasm for progressing self care with more and more organisations getting involved in the campaign to highlight the benefits of self care to their population.  Here is a review of some of the activities that took place during the campaign.
If you have any comments on the review or the Campaign do contact libby.whittaker@selfcareforum.org.  Additionally, if you would like to be added to the mailing list for news of the next campaign, which will take place from 18 – 24 November 2013, again please contact libby.whittaker@selfcareforum.org