Subscribe to the Self Care Forum e-newsletter for updates, resources, ideas and news about the latest self care activities.
We are delighted to showcase below a series of guest blogs which provide insight, highlight resources and generally aim to inform readers about self care.
Disclaimer: Please note the opinions expressed by our guest writers are their's alone and do not necessarily reflect the views of the Self Care Forum. Also, whilst we review the content, we cannot be held responsible for any inaccuracies of the information supplied by the writer.
If you would like us to consider your blog please contact selfcare@selfcareforum.org.

Strong Bones after 50: Patient Guide and Animation
By Ellie Davies, Royal College of Physicians
My name is Ellie and I am the Programme Coordinator for the Falls and Fragility Fracture Audit Programme (FFFAP) at the Royal College of Physicians (RCP). I know what you're thinking…well that's a mouthful and indeed it is. Dinner party conversations regarding my career usually end in eyes glazing over and a swift diversion of subject matter. But the work I do towards the improvement of care for those suffering with osteoporosis and its potentially life-threatening repercussions must not be overlooked!
Osteoporosis affects over 3 million people in the UK but despite its prevalence, it is vastly undiagnosed. Shockingly, a fifth of female sufferers who have broken a bone go on to break another three or more before being diagnosed with the condition.
Read more here.
7 Ways to Look After Yourself as a Family Carer
By Holly Clarke, Boxnote
Being a carer may be spiritually rewarding, but it can also be mentally and physically exhausting. Most carers are pushed into this new role without any prior notice. Life as a caregiver can be especially hard if you already have your plate full — taking care of someone else isn't easy when you have bills to be paid, a full-time job or children to take care of. It is, thus, that while juggling with life's many demands, carers completely forget about their own well being. Remember, no matter what, every person should be their biggest priority. Here are 7 ways to look after yourself as a family carer.
Never Let Guilt Creep In
Care-giving is a time and energy-consuming process, sometimes with no indication of any light at the end of a very long tunnel. As a carer, you may sometimes feel disappointed with your own efforts. Your mind may play games and lead you to believe that you are not giving your best. This is when guilt creeps in. When this happens, do not let your mind win. The fact is you are already doing what most people might have outrightly refused to do. Give yourself credit. If you find your mind conquering your positive thoughts, consult a counsellor.
Read more here.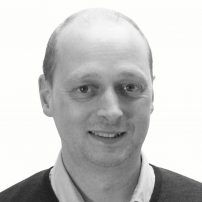 My Spira – Asthma Self Care App
By Hayden Allen-Vercoe, Orbital Media
According to the National Review of Asthma Deaths in 2014, two-thirds of asthma deaths would be preventable by better management and 93% of asthma sufferers were using their inhalers incorrectly. This critical area of improving inhaler use is exactly where the new augmented reality application, MySpira, comes in.
Developed by Orbital Media, in collaboration with the University of Suffolk and supported by a team of healthcare experts – including Dr. Simon Rudland and asthma nurse Karyn McBride – MySpira is world first! It's the first of its kind to utilise the new augmented reality function released by Google (AR Core) and Apple (AR Kit).
Utilising likeable characters and tactile interactions through any mobile device, the application engages children suffering with asthma. It's an enjoyable and informative 20-minute experience, in which a child is taught about asthma keywords, triggers, different inhalers, inhaler preparation, and how to inhale medicine correctly. With this correct training, it's estimated that the £1.1 billion spent annually by the NHS on asthma could be considerably reduced.
Orbital Media has also conducted a study using the app on 96 children aged 6-13. This survey showed that MySpira considerably improved information recall over traditional education methods, like leaflets or videos. In fact, the app demonstrated an overall score that was 26% better than videos, and a substantial 70% better than leaflets.
MySpira is available from App Store or Google Play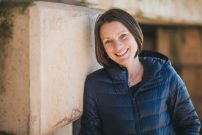 How to Self Care with Coeliac Disease
By Vicki Mongague, the Free From Fairy
Coeliac disease is an autoimmune condition that affects 1 in 100 people in the UK. My daughter was diagnosed with it just before her third birthday.
Symptoms are very varied ranging from diarrhoea, constipation and or wind to tiredness, mouth ulcers, depression and repeated miscarriages.
Diagnosis is made through a blood test and, if positive, subsequent biopsy. In practice my understanding is that this does not always happen. People are being diagnosed with coeliac disease from a positive blood test alone, by their GP.
In order to test for coeliac disease people should be eating food containing gluten at least twice a day for six weeks before the tests. This is up until the point that the biopsy has been taken, even if a positive blood test has been received.
The only way to manage the condition is to follow a very strict gluten free diet. Even trace amounts of gluten can make those with coeliac disease ill.
Once diagnosed, people are often told to avoid gluten but given very little additional support. This can make following the gluten free diet stressful and difficult.
Often people are diagnosed almost by accident.
They may have visited their GP with some symptoms, had blood taken and then received a positive result for coeliac disease. They may have none of the obvious gastrointestinal coeliac symptoms such as diarrhoea, constipation, bloating, nausea etc. Subsequently it can be very difficult to follow a gluten free diet because there are no obvious consequences to eating gluten.
However, it's vitally important for anyone diagnosed with coeliac disease to follow a strict gluten free diet.
Read more here.

Men and Self Care
By Peter Baker, Director, Global Action on Men's Health.
Men's health has generally been overlooked in the self care field, especially from a global perspective. A new report from Global Action on Men's Health, Who Self-Cares Wins: A global perspective on men and self-care, aims to fill that gap.
The report busts the myth that men are invariably self-destructive risk-takers – globally, most men do enough physical activity to benefit their health and do not smoke or drink alcohol – but sets out very clearly where there is room for improvement.
In 2016, average global life expectancy for men lagged behind women's by four years and there was not a single country where men lived longer than women. Genetics account for 1-2 years of the 'sex gap' and the remaining deficit is in large part due to men's health practices, including risk-taking behaviours and under-use of services.
Around half of the sex difference in all-cause mortality in Europe is due to smoking and around one fifth is due to alcohol consumption. Globally, about 45% of male deaths are due to health behaviours, according to Institute for Health Metrics and Evaluation data.
An analysis of men's health practices utilising the International Self-Care Foundation's 'Seven Pillars' of self-care reveals the scale of the problem. Men generally have lower health literacy levels than women. Male mental health problems are under-diagnosed, because men are less likely to contact health services for help and often present their mental distress differently from women.
About a quarter of men globally are too sedentary with inactivity levels in men highest in the high-income countries. Men generally have less healthy diets than women with lower consumption of fruits, vegetables, nuts/seeds and whole grains. Adult men are more than five times more likely to smoke than adult women and well over a third of men drank alcohol compared to a quarter of women.
Read more here.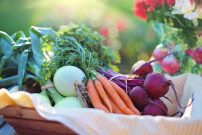 Improving Your Self Care Routine
By Emily Liptak, Mesothelioma and Asbestos Awareness Centre.
Before we can take on the job of taking care of others, it's important we take care of ourselves everyday. Whether it be mentally or physically, knowing what's going on around us and being in tune with our environment will help us better understand our own health and what to look out for. Below we can look at the many components to self care, and a few practices we can add to our daily routines.
Eat
Eating whatever you want won't be enough to lead a happy and healthy life. Paying attention to the food you are putting into your body is important in making sure you are on a healthy path and giving your body what it needs to function properly. It affects our energy levels and performance. If you go longer than five hours without eating your body will slow down and not function at its potential. It will also impact your thought process and you may notice you aren't thinking as clearly as usual. Because of low glucose levels your body will experience fatigue, low energy, and even headaches.

Health literacy – still the missing link to better wellness.
By Dr Selwyn Hodge, Self Care Forum Co-chair
Many of us sometimes use the expression 'Look after yourself' when taking our leave from someone; but to be really helpful, we should consider whether they actually have the capacity or willingness to do so.
As we progress from being babies, through school and teenage years, into adulthood, it is to be hoped that we all have the opportunities to gain the knowledge, skills and determination to look after ourselves effectively, since this is a key characteristic shared by most other living organisms. However, all the evidence suggests that too many people don't and can't.
While we all respond naturally to life's fundamental needs of eating and drinking, and react to painful stimuli etc., we are not necessarily that good at protecting our own health and looking after our bodies' wellbeing.
Given the relatively advanced state of medical science today, it is worrying therefore that self-care in the UK is often less well established now than it was several decades ago.
Why is this? Well, although this response won't be very popular, primarily because of the provision of universal healthcare, free at the point of access, which has led the majority of us to assume that we don't need to worry over much about protecting our health, since, if we have any problems with our bodies, we can go and see somebody for a solution.
This idealistic situation would perhaps be a reasonable state of affairs, if we restricted any visits to a GP or to A&E to just serious or life threatening conditions, but, in fact, the evidence strongly suggests that many of the visits that do take place are for largely trivial matters, which we could quickly address ourselves through simple treatments and a basic knowledge of first aid.
Compassion Fatigue – Why Carers Need To Care For Themselves As Well
by Helen Turner, a freelance writer and mother with a background in health, she finds it important to write about issues that could help facilitate change in people's lives for the better.
Caring for others is a complex business. It can be tough physically, it's often tough logistically, and it's always tough emotionally. While it's often rewarding, and brings with it a tenderness and an understanding of humanity on a level which others may never experience, it is also a complicated task, emotionally speaking. The mix of love, guilt, frustration, hope, anger, joy, and despair experienced by many carers can take a huge toll, leading to 'burnout' and a whole host of associated problems. When you're caring for someone else, it is doubly important that you also practice self-care. Unfortunately, the nature of caring means that we often think that we have to be completely 'selfless' when caring for others, and we feel guilty about catering to our own needs. In fact, caring for yourself will help you to care for others more effectively and more compassionately, whereas being 'selfless' will lead to stress, anger, and burnout.