For case studies from previous Self Care Week Award winners go to the Self Care Week Best Practice page.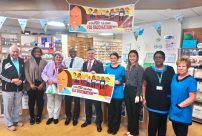 Coronavirus Innovation Awards 2020 – Best Practice
In 2020, as news of the coronavirus pandemic struck, many communities were mobilised into action to help local people take better care of themselves at such a difficult time.
We held awards to find out how people were being supported.  We received 43 inspiring and diverse entries, every one of them worthy winners.  Every single one holds strands of learning and best practice which other places can emulate and use to encourage their populations to take affirmative action on self care.
Here is a link to the top 8 entries which include case studies to inspire you on ways to support your local population as well as podcasts from interviews with some of the winners.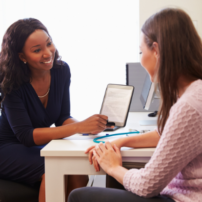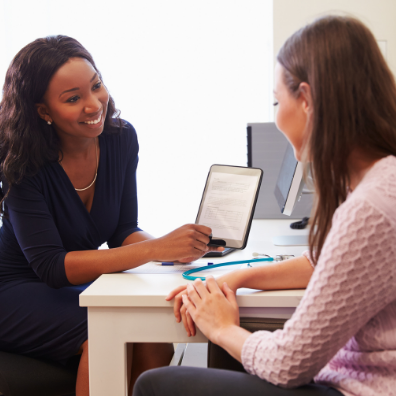 GPs get 'animated' to improve care for millions of patients with long term conditions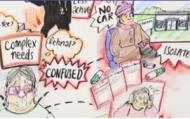 Self Care Forum Board Member and Royal College of General Practitioners (RCGP) President, Professor Mike Pringle narrates this three minute video to support health professionals during their consultations with people with multiple and complex illnesses.
The video attempts to help health professionals with care planning, a holistic, long-term approach to delivering patient care that aims to help people take more control over their  own health – with the support of their GP practice – and stay well.
Commenting on the video, Professor Pringle said "this animation emphasises the importance of patient centred care, and how care planning can free the GP to focus on priorities and caring. It also shows how this 'smarter' way of working not only allows the practice team to care for their patients but how in doing so it also empowers the patient and helps to make them more confident in managing their condition(s) and therefore their lives."
The video was launched by the Royal College of General Practitioners (RCGP) on 16th January 2015 to improve care for millions of patients with long term conditions.
With an ageing and growing population and more patients needing treatment for multiple conditions, good care planning allows GPs and patients to make the most of the consultation and puts the focus on delivering care that will make a tangible and long-term difference to patients' lives.
The recent independent Inquiry into Patient Centred Care in the 21st Century, commissioned by the RCGP, recommended that all GP practices follow a personalised care planning approach for any patient in need of proactive care. This could include patients with long-term conditions, those with learning disabilities, and those living with multiple conditions.
The animation can be viewed here: www.rcgp.org.uk/care-planning
Or on the RCGP Youtube page
---
Health Coaching – a powerful approach to support Self Care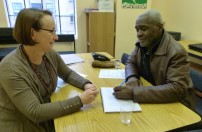 by Catherine Macadam, Coach/Mentor and Consultant
Health services in the UK are under increasing strain. Evidence shows that self care can play an important part in reducing calls on GPs, the use of prescriptions and referrals to secondary care. But people lack skills and confidence to self-care.  By adopting a coaching approach doctors and other healthcare workers can help restore confidence, reduce dependency and free up more time to care for those with serious and complex conditions. At the same time they will learn different ways of communicating which will pay dividends in many other aspects of their work.
For further information please click here
---
Islington's Approach to Integrated Care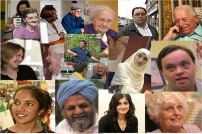 by Melanie Brown, NHS Improving Quality
Since inception as a shadow CCG, Islington has been working to embed patient and public participation at the heart of all its commissioning activities. Central to this is ensuring that people are supported to work in partnership with the health and care professionals. In order to do this systematically, Islington CCG has been building their "House of Care", the following case study describes the journey to date, the achievements, learning points and challenges for the future.
To read the full case study please click here
---

Case study: The DIY Health Model to empower parents in managing children's health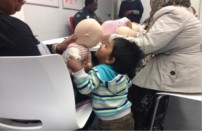 The DIY Health model was co-created by Bromley by Bow Health Partnership (BBBHP, Tower Hamlets, London) in partnership with the community it serves in response to a need identifiable across most general practices in the UK.
Parents of children under the age of 5 were frequently re-attending St Andrew's Health Centre (one of the surgeries run by BBBHP) for support with managing self-limiting childhood problems.  These repeat visits led to a recognition that health care professionals needed to work better with parents and carers to identify how to provide knowledge and skills that ensure they were more confident to manage their children's health at home and when to seek further help.
The first cohort of the programme, with topics including fever management, diarrhoea, vomiting, coughs, cold and flu, saw outstanding results.  Not only were parents more confident and empowered, in the three month period looked at, parents who had attended the most sessions had a reduced attendance for the GP, as well as out-of-hours GP and A&E.
To read the full case study please click here 
---

Case study: St Lawrence Surgery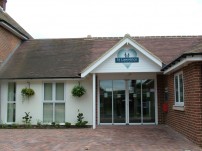 Of course no one likes to be ill, but it happens. And, if it does, and self care isn't an option then you want to visit a surgery with a friendly efficient primary care team in pleasant surroundings. St Lawrence Surgery in West Worthing has both. There you will find dedicated staff serving the local community in a building that is light and airy, with paintings from local artists adorning the walls.
The primary care team at St Lawrence consists of 9 GPs, 3 – 4 trainee doctors, 7 nurses and 15 reception/admin staff. The addition of an in-house pharmacy means the pharmacist is on hand to offer self care advice on over the counter medicines, as well as help and advice on medicines use, blood pressure monitoring and smoking cessation.
Overseeing the complex needs of 13,500 patients is Jo Wadey, an extremely enthusiastic practice manager. The surgery is made extra special because of the hard work of members of the patient participation group (PPG). Headed by PPG Chair Bob Barden, members, who meet 7 or 8 times a year, give their time freely. As well as being Self Care Champion for the practice, Chris Moon-Willems is the external liaison co-ordinator for the PPG.
St Lawrence Surgery is also a model of self care excellence.
To read the full case study please click here
St Lawrence's Practice Manager and their PPG Self Care Champion explain how PPG engagement can support patients in their health care:
The slides that accompany the presentation above can be downloaded here
---
To download the 'Self Care Guide for Patient Participation Groups' please click here
The National Association for Patient Participation (N.A.P.P.) has taken on the role of the national patient's champion.
Many patient participation groups (PPGs) already promote good health to their local communities. Supporting self care provides a further opportunity for PPG members to have an active role in their GP practice; ensure that local people understand and get the best out of their NHS services; and that local GPs, nurses and practice staff are able to focus on providing treatment and support for those with long-term and complicated health problems.
The campaign also offers an opportunity for PPGs to raise their profile, and further develop their role as advocates for the NHS and its services in their community
This guide gives information about the self care campaign and covers the following:
Why self care matters
What is the Self Care Forum
What PPG members have told us
What can your PPG do
Resources available
Case-studies
N.A.P.P. is uniquely placed as the only UK wide umbrella organisation for patient-led groups within general practices. It has over 30 years' experience and expertise in promoting, supporting and developing Patient Participation Groups (PPGs) working closely with GP's, practice teams and patients.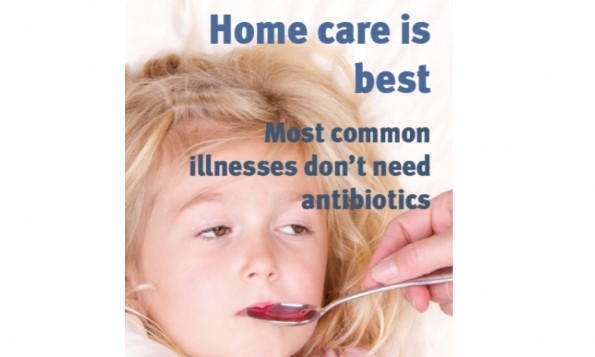 Award-winning 'Home care is best' campaign reduced antibiotic prescribing by 15%
Self Care Forum President and former GP devised a boxset for coughs and colds for use in his surgery.
The surgery is highly progressive in its attempts to educate patients into looking after their health, and the cough and cold exercise is the latest in their endeavours.  Called "home care is best", the items in the boxset are set out below and includes the NICE guidance for upper respiratory tract infections.
Talking about the initiative, Dr Smith said "This campaign was developed for our practice to deliver consistent messages to patients about some very common self-treatable illnesses. We don't call them 'minor' as they don't feel that way to the patient."
People are invited to use the boxset with good clinical judgement.
Download the boxset resources below:
The practice-wide programme won the NICE Shared Learning Award 2014.
The study has also been published in the journal, SelfCare
Find out from Dr Pete Smith how successful his surgery was in reducing antibiotic prescribing at his surgery.  And how easy it is to implement this system:
At the Bromley by Bow centre, which is situated in an unexpectedly lush and tranquil setting among the high rise blocks of East London, promotion of self care threads its way through every aspect of patient care. Read the full case study here.
Learn more about the work being done at the Bromley By Bow Centre including details of the Centre's social prescribing by watching the video below:
Send us your Self Care Best Practice Examples
Do you have an interesting example of how self care works or an initiative you would like to tell us about?
We would love to add your case study to our best practice page so that we can continue to learn from each other.  Please contact the Self Care Forum.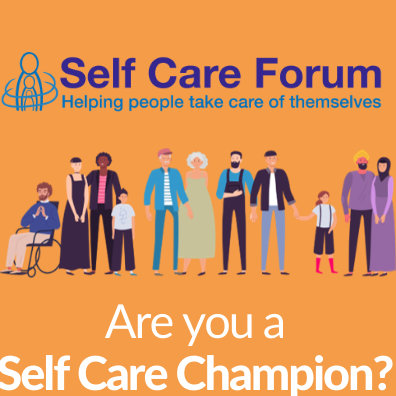 Are you a Self Care Champion?
If so, and you would you like to be added to our wall of fame, send a high res photo, a 100 word max cv about you and a 50 word sentence on why you support the practise of self care to the Self Care Forum.