Subscribe to the Self Care Forum e-newsletter for updates, resources, ideas and news about the latest self care activities.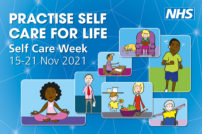 National Self Care Week
15 – 21 November 2021
What is Self Care Week?
Self Care Week is an annual UK-wide national awareness week that focuses on embedding support for self care across communities, families and generations.
Practise Self Care for Life is the theme for 2021
The Self Care Forum has been organising Self Care Week since 2011
Who gets involved in Self Care Week?
International, national, regional, local and community organisations passionate about empowering people to better look after their own physical health and mental wellbeing get involved in Self Care Week
Mostly traditional health organisations use the Week to communicate health messages to their audiences but a growing, diverse community is recognising the benefits of participating in Self Care Week
In 2020, more than 900 organisations and individuals used the awareness week to empower their audiences, reaching millions in the UK.
What messages can you promote during Self Care Week?
A range of health messages can be communicated during Self Care Week including:
taking vitamin D supplements, particularly important for those shielding and unable to go outside
good nutrition and regular exercise to support general wellbeing and help maximize people's immunity
adopting positive lifestyle choices
increasing health literacy levels in the community and in schools
supporting mental wellness by keeping connected, ensuring a sense of perspective, and taking further steps to maintain health
understanding how to manage minor and long term health conditions
In addition to helping people look after their own health, Self Care Week is also used to promote better use of the NHS by signposting people to the right service relevant to their health needs – in particular, signposting people to pharmacy for accessible health care and advice.
The Week can also be used to reinforce messages around coronavirus.  Encouraging people to continue to social distance, wear masks, wash hands to protect themselves and others in the community against the virus.
Corporate Sponsorship Opportunities
Where should I start?
The Self Care Forum has an abundance of resources to help you plan for Self Care Week such as our 8 point plan and comms document, we also have best practice case studies, a range of logos, factsheets and more on our resource page.
You could also subscribe to our newsletter for updates on Self Care Week and all things self care.
Or, for more information contact selfcare@selfcareforum.org.
"Practise Self Care for Life" is the theme for the 2021 awareness week.  For more resources and images please go to the Self Care Week Resource page.
For news on what happened during previous Self Care Week's see the Self Care Week Reviews. 
Choose Well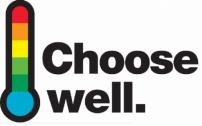 NHS campaigns on the "funny side" of incorrect usage of A&E
A series of viral videos headlined an NHS campaign highlighting some of the most incorrect reasons for patients attending A&E.
Actors from stage and screen gave up their time free of charge to appear alongside NHS staff as characters including women waiting for treatment for hair-dye disasters and botched false nails, a pushy mum desperate for her son to be seen by senior doctors for his diarrhoea, and even a man hoping A&E staff will turn their hands to helping out his poorly dog!
The videos, Vets, Auditions and Nail Bar can be viewed below: