Go to the Best Practice page for more self-care case studies including the top 8 innovation award entries for 2022 and 2021, the top entries from the Coronavirus Innovation Awards in 2020 and more. 
Self Care Week Best Practise
Self Care Week is in November.  It is a fixed event on campaign calendars to help raise awareness about how people can better take care of their own physical health and mental wellbeing; to know where and when to go for health advice; and to ultimately engender cultural and behavioural change.  Below are several examples of Self Care Week initiatives, often from organisations given Self Care Week awards for their achievements, so you can learn from the very best.  These case studies may also be helpful outside of Self Care Week.
2021's Highly Commended Self Care Innovation Award Entries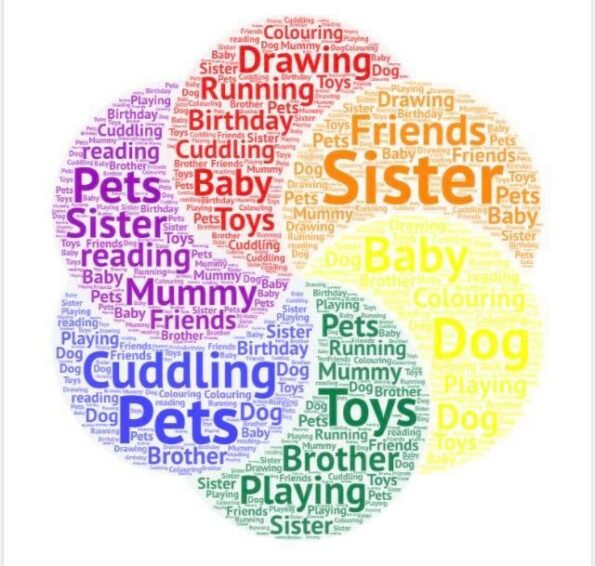 Baywide Primary Care Network (Torbay, Devon) organised a host of online activities for the local community during Self Care Week in November 2020 as COVID-19 prevented in-person events. People were encouraged to take part in online quizzes, exercise classes and coffee mornings.  Baywide PCN was highly commended because it was outstanding in it's ability to engage its population via online routes.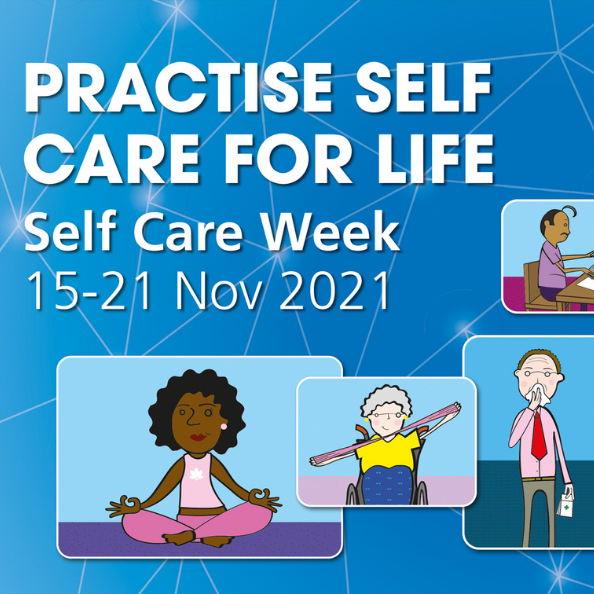 Keeping Bromley Well - A Self Care Week Initiative
Bromley Third Sector Enterprise (BTSE) and Bromley Well sought to bring its borough together online, with Self Care Week the catalyst. Uniting isolated individuals and supporting home-based staff, helping the community to understand the importance of self care, not just for a week but throughout life.
Further Examples of Self Care Week
Below is a series of case studies from a variety of organisations that have implemented successful local Self Care Week campaigns including CCGs, libraries, pharmacy, surgery, local authority and a student's union.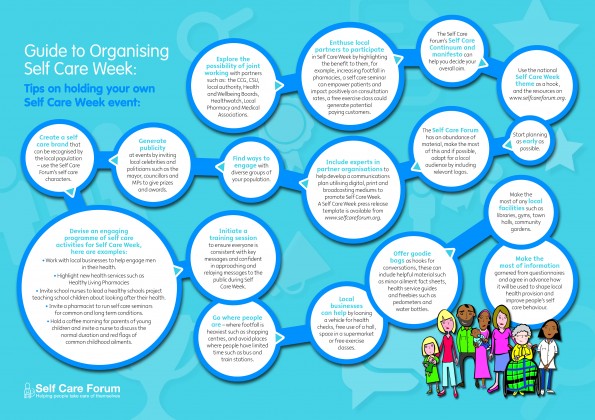 Self Care Week Case Study Guide and pull-out hints+tips sheet. 
Don't forget there is an abundance of resources including logos, planning documents, fact sheets that can help you with your Self Care Week activity.  Take a look at the Self Care Week Resources Page.