A toolkit which explains what health literacy is, why it's important and what tools can be implemented by health providers to increase people's levels of health literacy. 
3 Questions for better health 
Co-designed with people with a learning disability and autistic people, these easy read resources help people who have learning difficulties understand how to get the best from their health services.  
ELfL  Health Literacy Course 
This free 30 minute course is for people working in health and social care to support people's understanding of health information and increase their confidence to be active partners in their care and increase their ability to make better health choices.   
Find professional advice and accurate information on young people's mental health, all in one place
From preschool to young adults.
For Parents, Young People and Professionals
The UK's migraine charity, The Migraine Trust, has developed a series of toolkits and factsheets designed to help manage the impact of migraine in school, higher education, and in the workplace. 
Health in 2040: Projected patterns of health in England
This report by the Health Foundation's Real Centre and the University of Liverpool, looks at patterns of illness over the next 2o years. It lays out the potential impact of the growth in people living with major illness, and how this will affect people's use of primary care and emergency health services.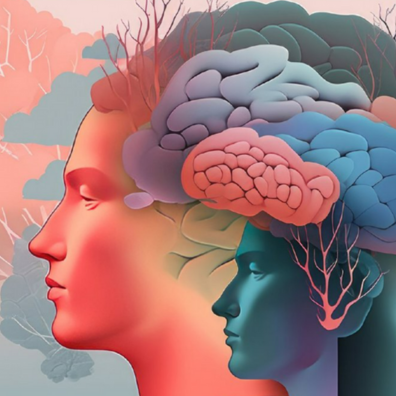 An international report looking at the future of health and wellbeing and how we get there.  Focusing on the 7 pillars of self-care, this report provides insights on how to ensure self-care for all by 2030.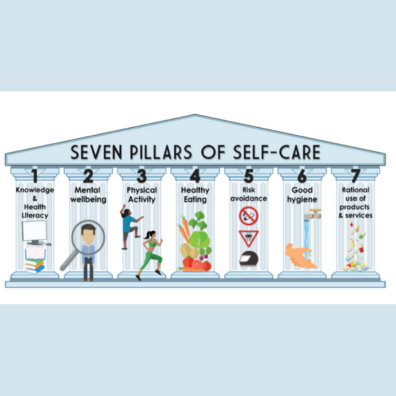 The International Self-Care Foundation attempted to illustrate the different components of self-care, coming up with 7 pillars including health literacy, mental wellbeing, physical activity, healthy eating and more. 
Self-care competency framework
The World Health Organization (WHO) has produced 10 key competencies for health and care workers to support self-care in their clinical practice.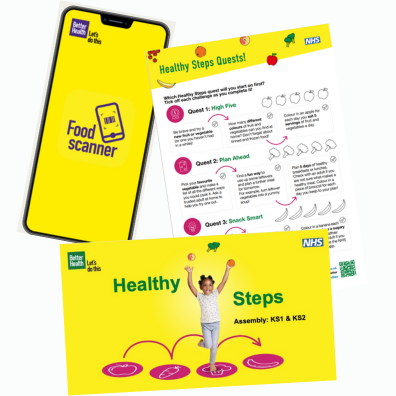 Public Health England has developed a range of nutrition resources across different subject areas designed for use throughout the school year to encourage pupils to build healthier habits for life.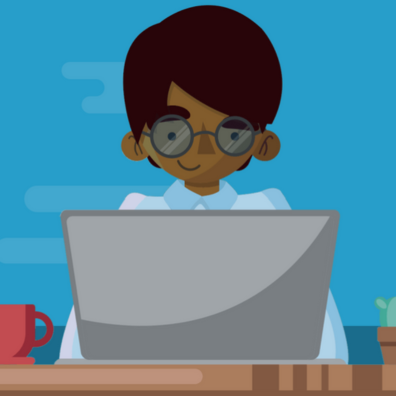 Open to anyone in health and care, a series of short guides are available to help people develop new skills and discover new ways to improve their experience of work. 
This report from Global Action on Men's Health suggests that improved men's self-care practises would result in better health for men as well as for women and children.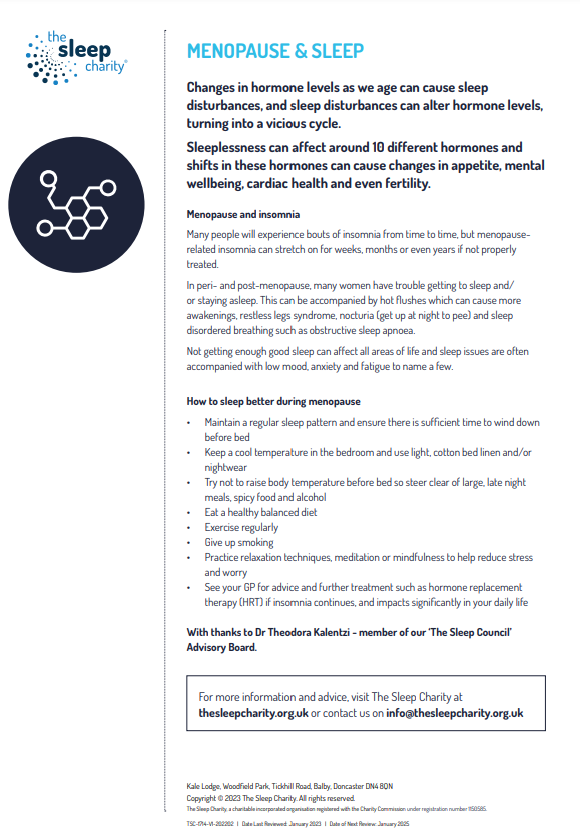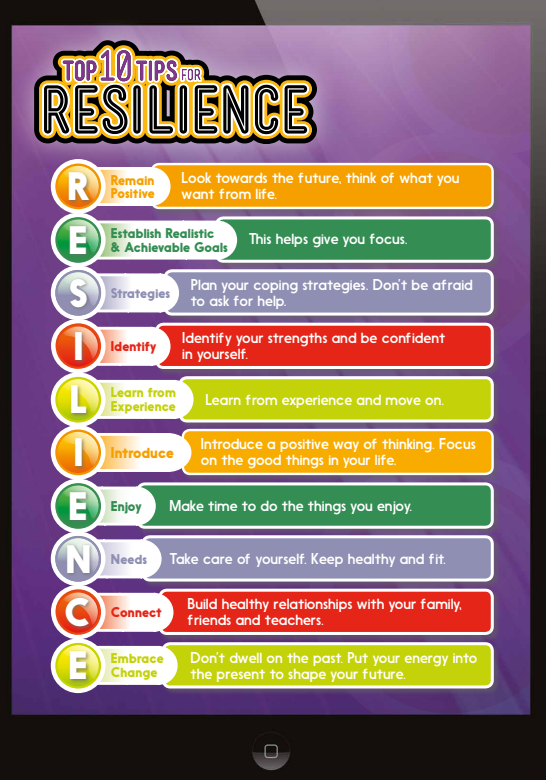 This colourful poster has 10 simple tips on ways to protect our mental wellbeing ensuring we become resilient and better able to cope with life's challenges.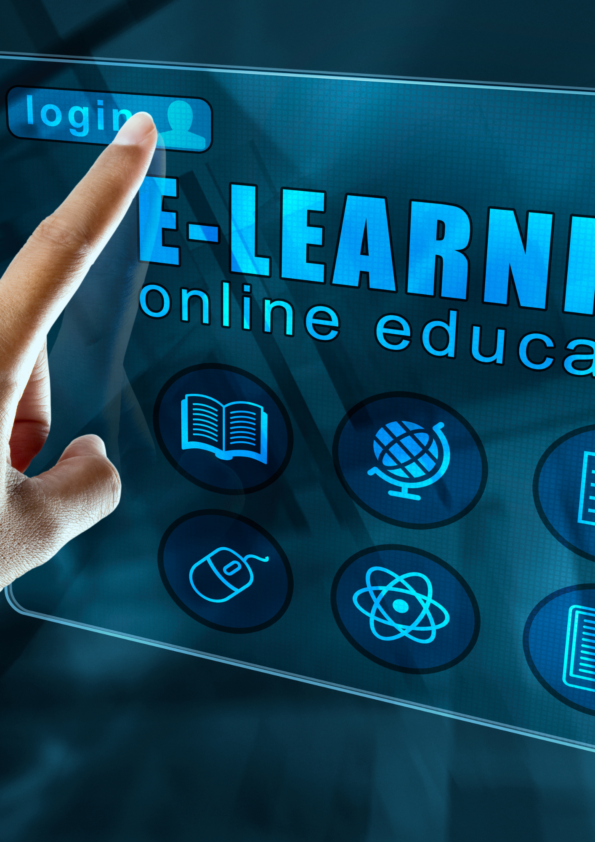 Learning disabilities course
Health Education England's E-Learning for Healthcare has produced this e-learning course.  It is a bite-sized session to give health and care professionals and the wider public health workforce an overview of learning disability – including key evidence, data and signposting to trusted resources to help prevent illness, protect health and promote wellbeing.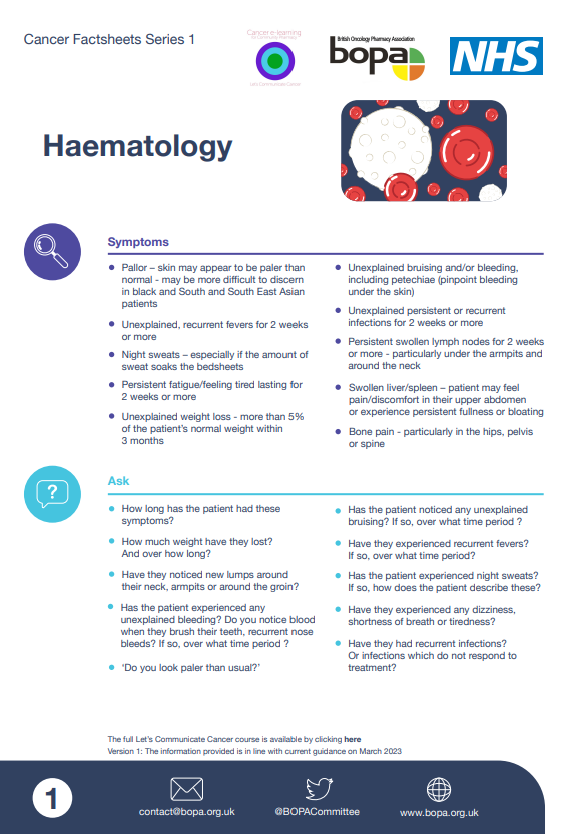 The Health Education England London Pharmacy team has collaborated with BOPA to produce a series of cancer fact sheets, which can be used as a resource for community pharmacists to support their patients.  They were also produced for BOPA's "Let's Communicate Cancer" course.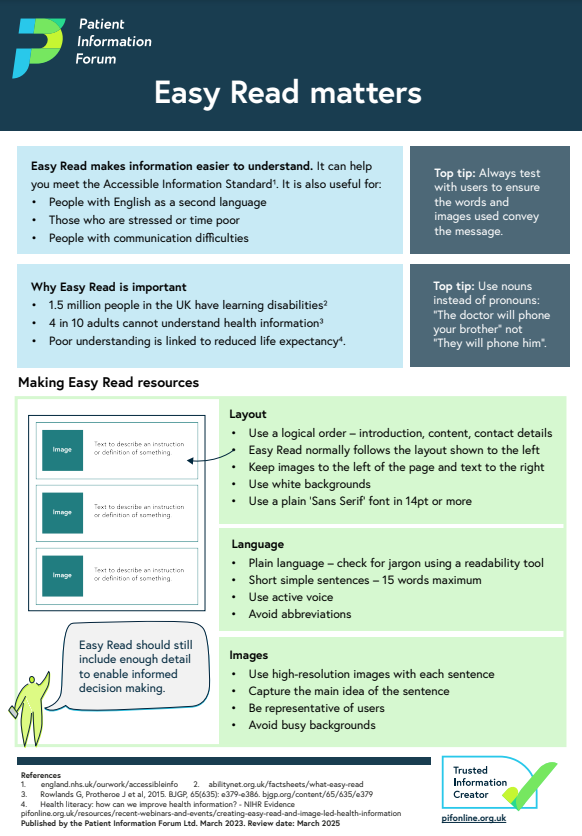 Everyone should be able to make informed decisions about their health and care. All communications, information and digital tools should be accessible with the option to personalise. Which is why the Patient Information Forum (PIF) has produced a series of posters, to help producers of health information with tips on supporting people through resources and material. 
Mental Health First Aid England has produced a poster which highlights 10 self care tips to help people manage their stress levels.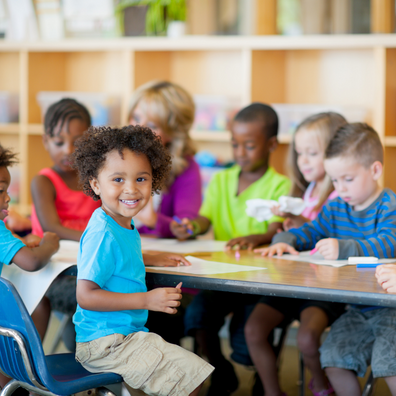 Here are links to information sources which may be helpful in equipping school children with vital life-skills: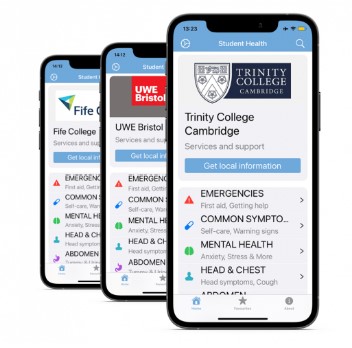 Expert Self Care is an award winning producer of health apps. The Student Health App provides young people with instance access to reliable, relevant and reassuring health and wellbeing information and is free to download.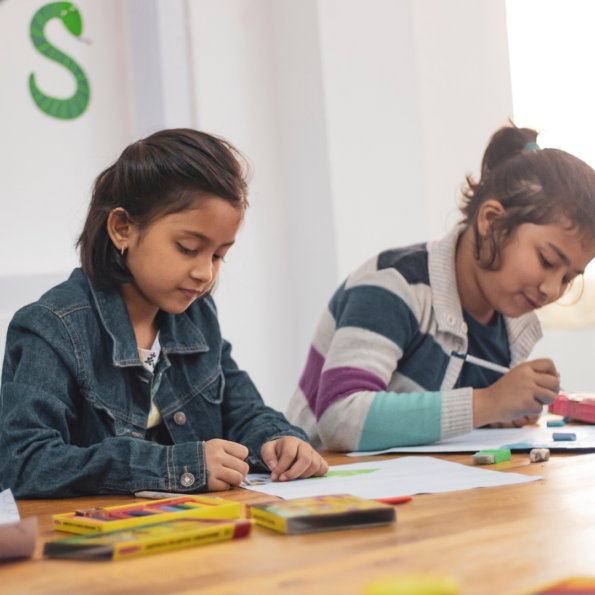 The Dr. Me Project is an award-winning, innovative health promotion and widening participation programme which aims to encourage children to become more aware of their own health and provide a basic understanding of the management of common childhood illnesses, whilst also inspiring children into healthcare careers.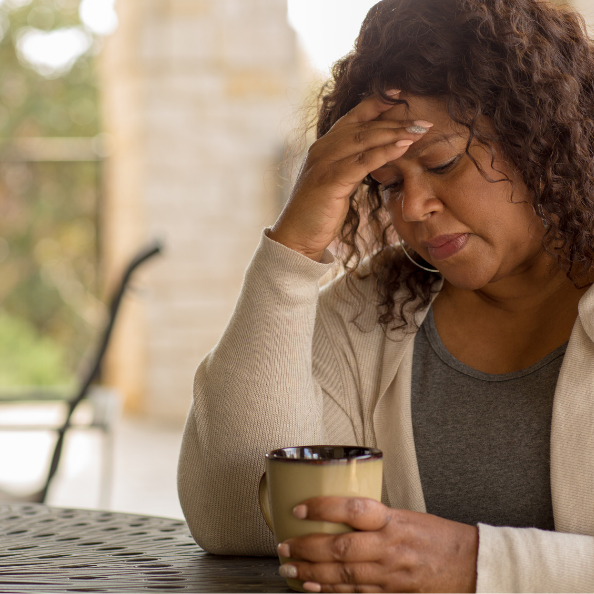 Menopause at work Report: Government response
The Self Care Forum's self care aware fact sheet on menopause was featured in Government's Response to the Report Menopause and the Workplace. 
The report by the House of Commons' Women and Equalities Commission, published in July 2022 concluded "menopause has been ignored and hidden away for too long. There is nothing shameful about women's health, or about getting older. Supporting those experiencing menopause makes sense for individuals, for the economy and for society."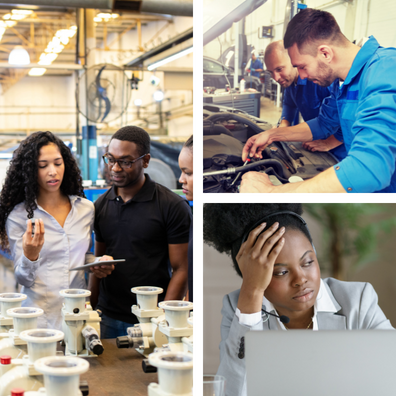 Tackling mental wellbeing at work
WHO and the International Labour Organization (ILO) have called for concrete actions to address mental health concerns in the working population.
WHO's global guidelines on mental health at work recommend actions to tackle risks to mental health such as heavy workloads, negative behaviours, and other factors that create distress at work. For the first time WHO recommends manager training, to build their capacity to prevent stressful work environments and respond to workers in distress.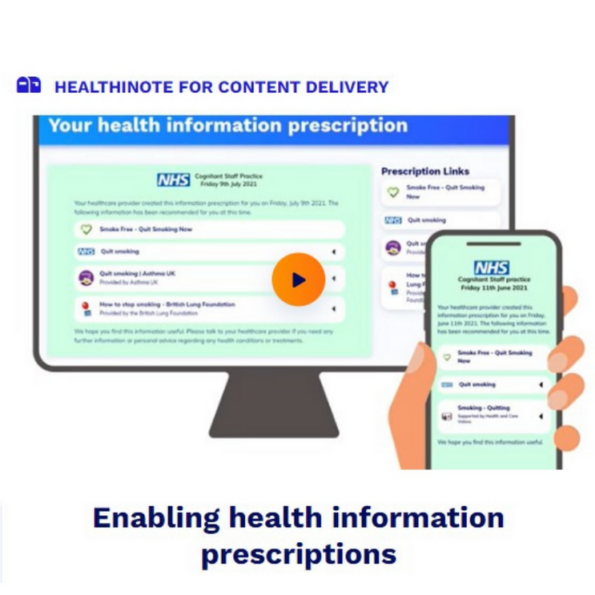 Healthinote – health information platform
Misinformation and poor access to reliable health information leads to avoidable harm and increased costs. To help address these issues, the Cognitant Group set up Healthinote, a data-driven information prescription platform.
It enables doctors, nurses and pharmacists to prescribe trusted health information to their patients; the Self Care Forum's fact sheets can now be accessed by more than 3000 GP surgeries via Healthinote.