For help and inspiration for your own self-care strategies, initiatives and events, here is a series of exemplary self-care case studies that you can learn from to empower your population.      
Many of the case studies on this page are the winners, commended or shortlisted entries from our annual Self-Care Innovation Awards and judged by individuals with years of experience and knowledge in the health and public health sector.  
Do consider applying for our Awards if you too are doing something inspirational to empower people in taking care of their health and wellbeing.  Go to our awards page or get in touch for more information.  Email selfcare@selfcareforum.org.
Primary care and social care empowering people through healthy group sessions
The Healthy Groups programme, developed by a cross-disciplinary team in primary care and social care working collaboratively across South Northamptonshire and North Oxfordshire delivered 31 healthy group clinics for patients with complex long term conditions from 9 practices across the region.
This programme won the 2022 Self Care Innovation Awards.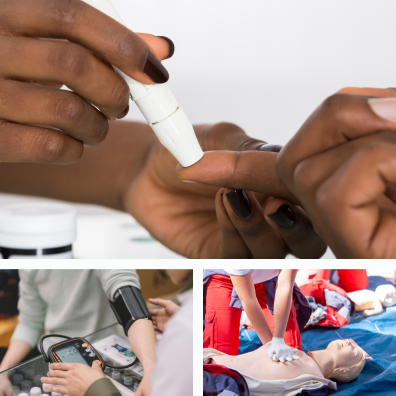 The Power of Self Care: The NHS and Beyond
Cirencester based Patient Participation Groups (PPGs) held a highly collaborative day-long event with more than 30 local support services and organisations helping to engage, educate and empower local people to understand their physical health and mental wellbeing and in doing so adopt a "self care for life" approach.
This initiative was highly commended in the 2022 Self Care Innovation Awards.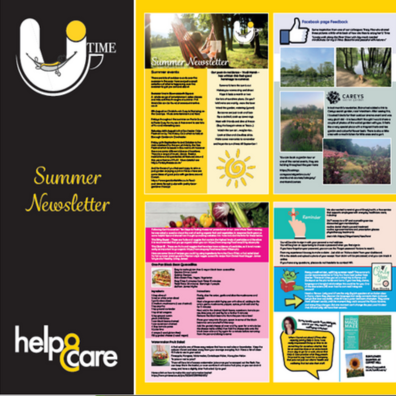 UTime Staff Wellbeing Initiative
Dorset charity, Help and Care implemented a simple initiative which allows overwhelmed, 'time-poor' staff to plan time for self-care, helping with resilience and to lead by example. Self-care could help many people with long term health conditions, but it's deemed by many as a luxury item. Modern society often praises 'busyness' not 'wellbeing;' this initiative starts to redress this unhelpful balance across its Dorset-wide client base too.
This initiative was was highly commended in the 2022 Self Care Innovation Awards.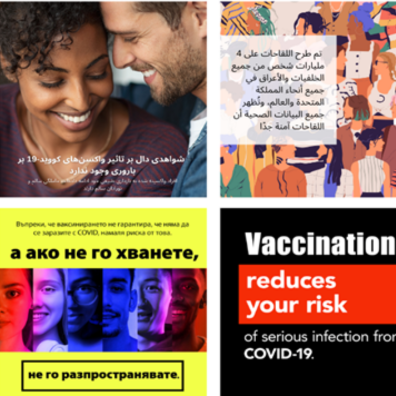 Kingston Council's Public Health Team implemented a targeted digital behaviour campaign across the region using advanced digital marketing practices, behaviour change methodology and local service/community knowledge to encourage self care behaviour.  Focusing on targeted strands across 5 areas: 1) Over 50's; 2) drive uptake of new weight management services amongst men; 3) signpost to Connected Kingston 4) vaccination promotion and 5) campaigns for younger residents.
This initiative was highly commended in the 2022 Self Care Innovation Awards.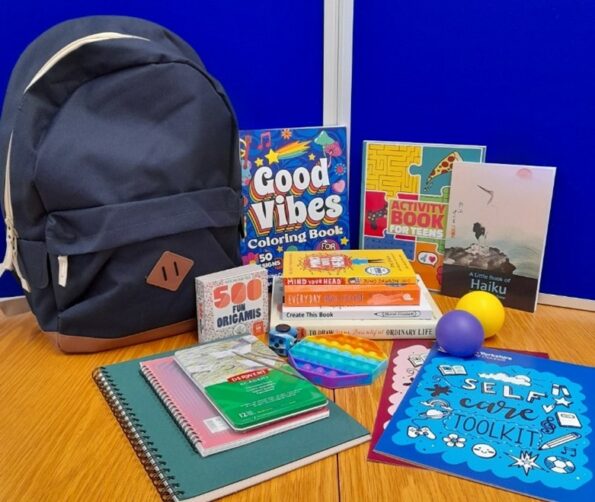 North Yorkshire Library Service devised a Self-Care Toolkit, which is a portable collection of items, books and activities designed to encourage young people (11+) to practise self-care and enhance mental wellbeing. 50 kits are available for borrowing from 42 libraries across the region for use either by individuals or groups of people at home, in the library setting or in the community.  This is a highly replicable initiative which supports young people's self-care knowledge and understanding. 
This initiative was shortlisted in the 2022 Self Care Innovation Awards.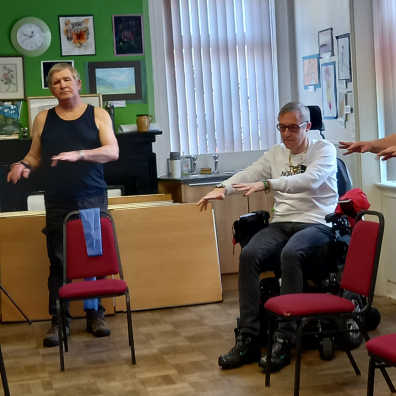 MSK Connect Self-Care Programme
Keighley Healthy Living (KHL), through GP referrals, identified people living with musculoskeletal conditions and chronic pain.  Working closely with them to understand their abilities and wishes, KHL signposted people into a broad range of physical activity options, from very gentle to more condition-specific that met their needs and that supported their ability to self-care and better manage their conditions. 
This initiative was shortlisted in the 2022 Self Care Innovation Awards.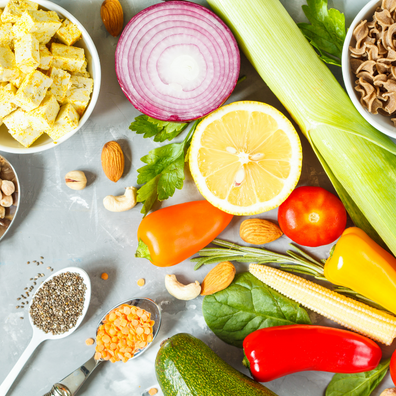 Health Eating and Exercise Programme
Heaton Road GP Surgery in Newcastle used a basic NHS 12 week printed guide which focussed on exercise and healthy eating tips to empower people with face to face interactive sessions during a 12 week programme. Each week had a different focus such as fibre, exercise, the importance of breakfast, food cravings and snacking, drink etc. As well as encouraging a healthy lifestyle, the sessions helped participants with social isolation, confidence and friendship building. 
This initiative was shortlisted in the 2022 Self Care Innovation Awards.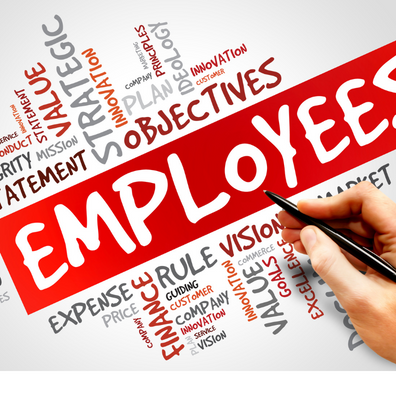 Employee Support and Wellbeing Programme
To address Warrington Borough Council's employee absenteeism, it's Human Resources Department implemented an Employee Support Service to support employees to maintain or improve their health and wellbeing.  Devising resources and programmes which focused on relaxation, mindfulness, peer support and other initiatives to help empower people in their physical and mental wellbeing at work. 
This initiative was shortlisted in the 2022 Self Care Innovation Awards.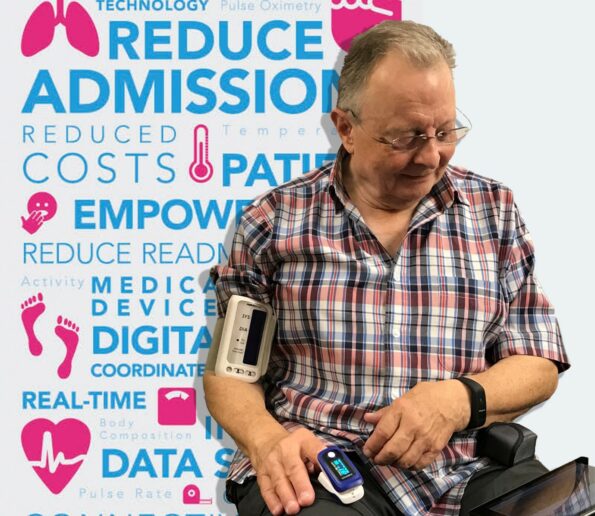 Accessible exercise programme helps people manage chronic joint pain
Orthopaedic Research UK's (ORUK) Enabling Self-management and Coping with Arthritic Pain using Exercise, ESCAPE-pain is an outstanding programme integrating information, advice and exercise. It helps people understand their problem, dispels erroneous health beliefs, advises them what (not) to do and allows them to experience the benefits of exercise. 
This programme won the 2021 Self Care Innovation Awards.
Now We're Talking with Art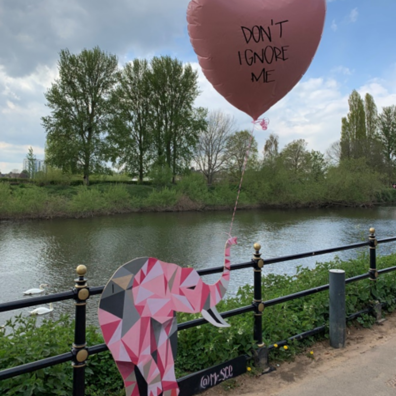 Herefordshire and Worcestershire Health and Care NHS Trust created three local art trails in an innovative project aimed at raising awareness of mental health and signposting to services. More than 200 artists, businesses and community groups were involved.
This was highly commended in the 2021 Self Care Innovation Awards.
Virtual Self Care Week 2020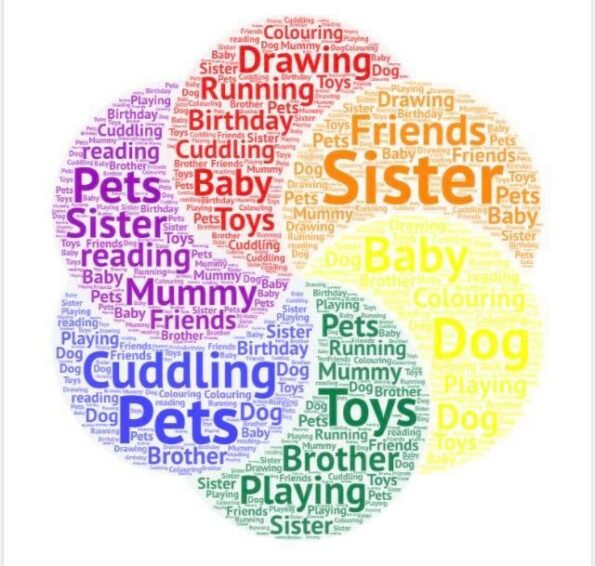 Baywide Primary Care Network (Torbay, Devon) organised a host of online activities for the local community during Self Care Week in November 2020 as COVID-19 prevented in-person events. People were encouraged to take part in online quizzes, exercise classes and coffee mornings.
This was highly commended in the 2021 Self Care Innovation Awards.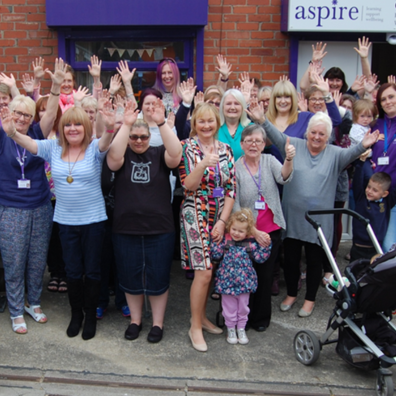 Aspire Learning Support and Wellbeing (Chester-Le-Street) provides in-person and online services to women across the North East of England. Its holistic approach helps women experiencing emotional, social, economic, physical and relationship difficulties.
This was highly commended in the 2021 Self Care Innovation Awards.
Let's Get Steady - Falls Prevention Programme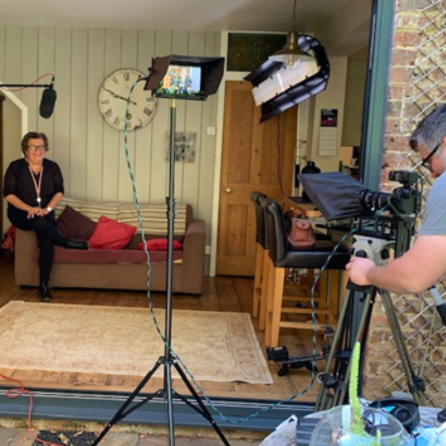 Guildford and Waverley Integrated Care Partnership (NHS Surrey Heartlands Clinical Commissioning Group) adapted their face-to-face falls prevention programme into a Let's get steady DVD to increase their uptake of the programme and support local residents who were shielding, helping them to avoid a fall and stay independent.
This was highly commended in the 2021 Self Care Innovation Awards.
Keeping Bromley Well! A Self Care Week Initiative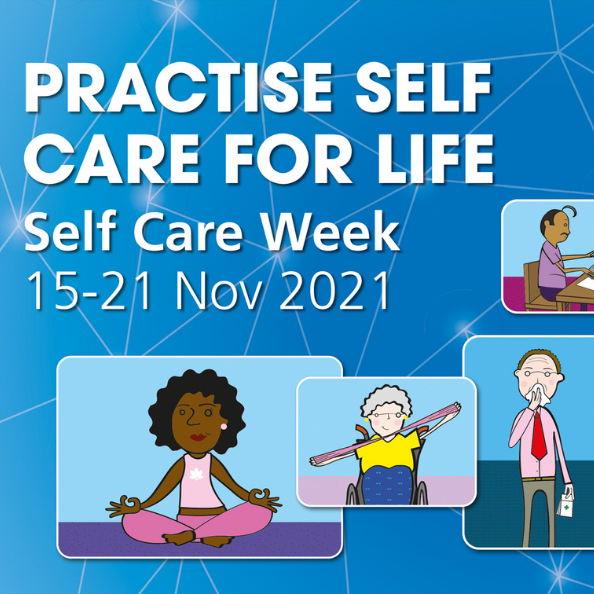 Bromley Third Sector Enterprise (BTSE) and Bromley Well sought to bring its borough together online, with Self Care Week the catalyst. Uniting isolated individuals and supporting home-based staff, helping the community to understand the importance of self care, not just for a week but throughout life.
Shortlisted in the 2021 Self Care Innovation Awards.
Being Virtually Brilliant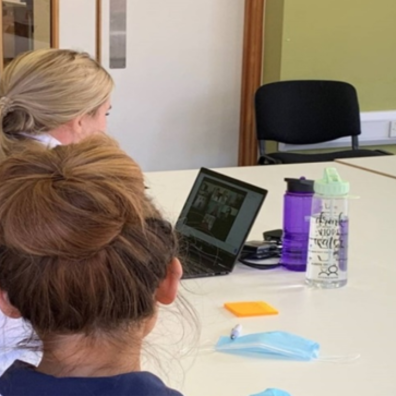 This programme was run by the Workshop Team at Cheshire & Merseyside Cancer Alliance who upskilled health professionals to deliver remote health and wellbeing workshops.  This helped to support cancer patients to use technology to remain in contact with clinical staff.  
Shortlisted in the 2021 Self Care Innovation Awards.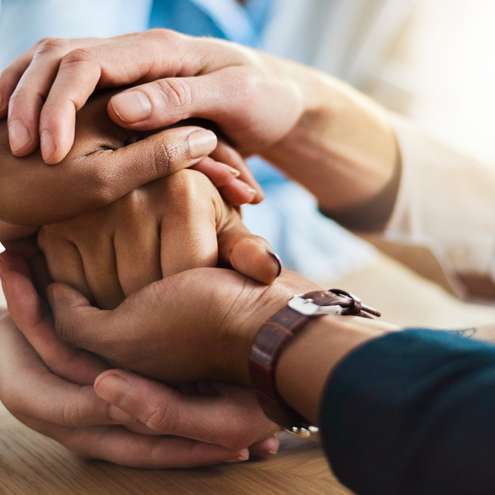 Sutton Women's Centre Supporting and Empowering vulnerable families
Sutton Women's Centre won the Self Care Forum's Self Care Innovation Award in 2020.  It shone through for its incredible empowerment of vulnerable families during lockdown. As well as providing a safe haven, the Centre's Freedom Programme gives women who have experienced, or are experiencing domestic abuse vital tools to reach their full potential and lift themselves out of their challenging situations.
2020's Self Care Innovation Award Case Studies
In 2020 when the COVID19 pandemic struck, so many organisations came together to support people in their local communities.  Whether it was to ensure people had food, prescriptions, support or to quickly make structural or administrative changes during lockdown, so much innovation and inspiration was implemented, deserving of recognition and in some cases, replication!  
Self-Care Guide for Patient Participation Groups
The National Association for Patient Participation (N.A.P.P.) has taken on the role of the national patient's champion.
Many patient participation groups (PPGs) already promote good health to their local communities. Supporting self care provides a further opportunity for PPG members to have an active role in their GP practice; ensure that local people understand and get the best out of their NHS services; and that local GPs, nurses and practice staff are able to focus on providing treatment and support for those with long-term and complicated health problems.
The campaign also offers an opportunity for PPGs to raise their profile, and further develop their role as advocates for the NHS and its services in their community.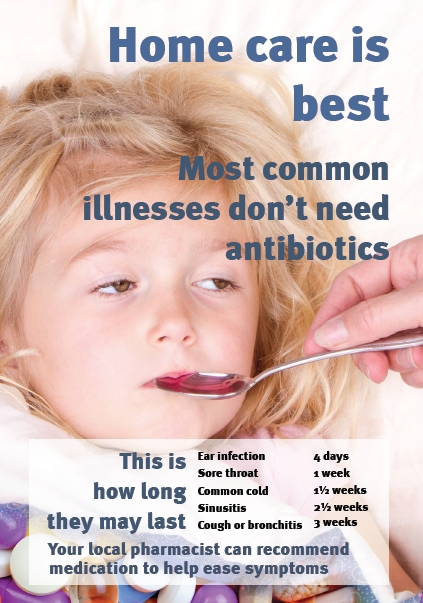 Award-winning 'Home care is best' campaign reduced antibiotic prescribing by 15%
Self Care Forum President and former GP, Dr Pete Smith devised a coughs and colds programme for use in his surgery in Kingston.
Called "Home Care is Best" it helped empower patients and reduce antibiotic prescribing at the practice by 15 per cent.  
In 2014, the programme was given the NICE Shared Learning Award and details were published in the Journal of Self Care.  
The programme's resources are freely available if you would like to replicate the achievements.  
Bromley by Bow Centre - Social Prescribing Case Study
At the Bromley-by-Bow centre, which is situated in an unexpectedly lush and tranquil setting among the high rise blocks of East London, promotion of self-care threads its way through every aspect of patient care. Read the full case study here.
Learn more about the work being done at the Bromley By Bow Centre including details of the Centre's social prescribing by watching the video below:
Send us your Self-Care Best Practice Examples
Do you have an interesting example of how self-care works or an initiative you would like to tell us about?
We would love to add your case study to our best practice page so that we can continue to learn from each other.  Please contact the Self Care Forum.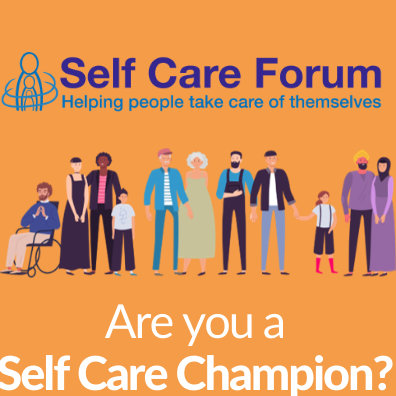 Are you a Self-Care Champion?
If so, and you would you like to be added to our wall of fame, send a high res photo, a 100 word max cv about you and a 50 word sentence on why you support the practise of self care to the Self Care Forum.