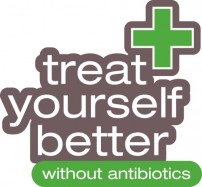 A major new consumer campaign, 'Treat Yourself Better' without antibiotics was launched by Pharmacy Voice and PAGB at the Annual Self Care Conference on 12th November.
The campaign urges people to self-treat winter ailments such as coughs and colds rather than going to the GP and asking for antibiotics which are ineffective in treating the symptoms of viral infections.  It will run until the end of February 2014.
Research indicates that people often give up on the self-treatment of common winter ailments because the symptoms last longer than they expect.  The campaign therefore aims to educate people on how long such symptoms should typically last for and provide advice on what people can do to better treat themselves with pharmacy support to help prevent unnecessary visits to the GP surgery or A&E department.
To understand better the symptom duration of cold and flu a new informative website,
www.treatyourselfbetter.co.uk, has been developed that features a symptom checker and warning signs support material, to help people understand how long symptoms could last for and when it is appropriate to seek medical assistance.
The campaign is supported by a wide range of organisations including the Department of Health, Public Health England (through European Antibiotic Awareness Day), NICE, the community pharmacy trade associations and over-the-counter medicines manufacturers.
Speaking at the Annual Self Care Conference, Earl Howe, Parliamentary Under Secretary of State for Quality, said he 'wholeheartedly supports' the new Treat Yourself Better without antibiotics campaign:
Rob Darracott from Pharmacy Voice speaks about the aims of the Treat Yourself Better without antibiotics campaign: