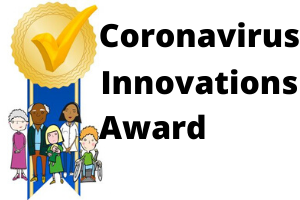 Every year the Self Care Forum awards prizes and commendations for exemplary self care innovation during Self Care Week. This year we will also celebrate good self care practice for coronavirus initiatives. The Winner will be given a £500 bursary and highlighted as a true innovator at a time when we need to find inspirational ways to support and protect people against one of the deadliest viruses this country has faced in decades. There will be four other highly commended entries.

Applications are closed and judging is underway. Many thanks to everyone for the truly inspiring submissions.

The winner will be announced on Monday 16th November and celebrated during Self care Week.

More information about the award can be found here and an application form is also available.