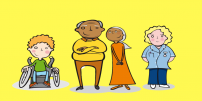 95 of the 195 Clinical Commissioning Groups (CCGs) participated in Self Care Week in November 2018 encouraging their population of 28 million people to Choose Self Care for Life.
The evaluation of Self Care Week also found that more than 600 organisations and individuals used the initiative to promote their own brand of self care message with self care for self treatable conditions the most popular amongst local organisations.
Social media, twitter in particular, was the most common medium used during Self Care Week and showed the increasing diversity of participants communicating the value of self care to their audiences including libraries, gyms, parks, charities, therapists and pharmacists.
This year also saw an increase in local organisations such as CCGs, local authorities, local Healthwatch as well as family surgeries holding events and competitions to help the local population.
Talking about the success of Self Care Week 2018, the Self Care Forum's co-chair Dr Selwyn Hodge said "we are delighted with the extent of engagement for Self Care Week which grows each year. The outcome of this engagement serves to move us towards our goal of increasing levels of health literacy and supporting people to instinctively understand how to look after their own health and wellbeing, whilst at the same time recognising when they need to ask for help."
Here are more details of the achievements of Self Care Week 2018.