Coffee with milk may have an anti-inflammatory effect - 2023
Can something as simple as a cup of coffee with milk have an anti-inflammatory effect in humans? Apparently so, according to a new study from the University of Copenhagen. A combination of proteins and antioxidants doubles the anti-inflammatory properties in immune cells. The researchers hope to be able to study the health effects on humans.
Has the pandemic changed self care attitudes? - 2023
A research study by Self Care Forum President, Dr Pete Smith and Trustee, Dr Austen El Osta sought to understand how self-reported professional attitudes, perceptions and practices of self care changed as a result of the COVID-19 pandemic.
Respondents, made up of pharmacists, nurses, GPs, social prescribers and other health and social care professionals, said the importance of self care had increased markedly during the pandemic. Indeed, respondents who felt self care was extremely important to their service-users increased from 54 per cent to 86 per cent.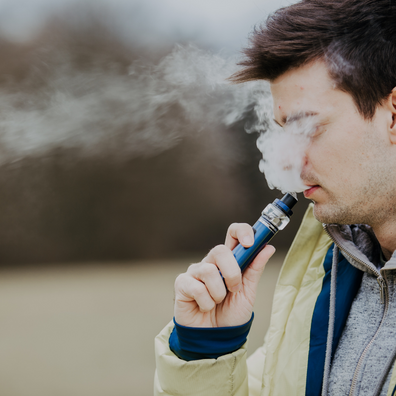 Vaping e-cigarettes as harmful for your lungs as smoking cigarettes - 2023
A research paper, published in The Journal of Nuclear Medicine, warned that vaping can "cause pulmonary inflammation and increases the risk of lung disease". The research suggests that e-cigarette users have greater lung inflammation than cigarette smokers. This study is the first to provide evidence that vaping e-liquids with e-cigarettes creates a unique inflammatory response in the lungs that is different from cigarette smoking.
Walking towards healthier knees - 2022
A study reveals that walking for exercise can reduce new frequent knee pain among people aged 50 and older diagnosed with knee osteoarthritis, the most common form of arthritis. Additionally, findings from the study indicate that walking for exercise may be an effective treatment to slow the damage that occurs within the joint.
Heavy drinkers four times more likely to smoke in England, study finds - 2022
Research by the University of London found that those who are among the heaviest drinkers in England are four times more likely to smoke than the general population. Because of the findings, experts say heavy drinkers should be prioritized by the government in its plans to achieve 'smoke-free' status by 2030.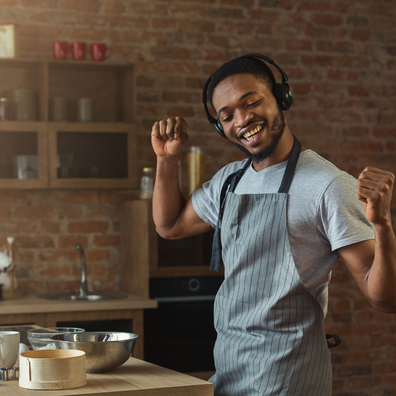 One-minute bursts of activity during daily tasks could prolong your life - 2022
In good news for those who don't like playing sport or going to the gym, research finds just three to four one-minute bursts of huffing and puffing during daily tasks is associated with large reductions in the risk of premature death, particularly from cardiovascular disease.
This study, by the University of Sydney's Charles Perkins Centre in Australia, is the first to accurately measure the health benefits of what researchers have termed 'vigorous intermittent lifestyle physical activity' or VILPA.
Higher rate of hip fractures amongst vegetarian women - 2022
A Leeds University study of more than 26,000 middle-aged UK women reveals those with a vegetarian diet had a 33% higher risk of hip fracture compared to regular meat-eaters.
The research, published in BMC Medicine, investigated the risk of hip fracture in occasional meat-eaters, pescatarians (people who eat fish but not meat) and vegetarians – compared with regular meat-eaters. 
Among 26,318 women, 822 hip fracture cases were observed over 20 years (3% of the sample population). After adjustment for factors such as smoking and age, vegetarians were the only diet group with an elevated risk of hip fracture.  

Education, job, and social life may help protect the brain from cognitive decline - 2022
A study explored the possibility that a healthy social and working life, and education, could help us ward off cognitive decline in our brain.
Some people with amyloid plaques in their brains associated with Alzheimer's disease show no signs of the disease, while others with the same amount of plaque have clear memory and thinking problems. 
UK researchers looked at genetic and life course factors that may help create a "cognitive reserve" that provides a buffer against the disease.
They found that taking part in clubs, religious groups, sports or artistic activities, occupation and reading ability, may affect the brain's cognitive reserve.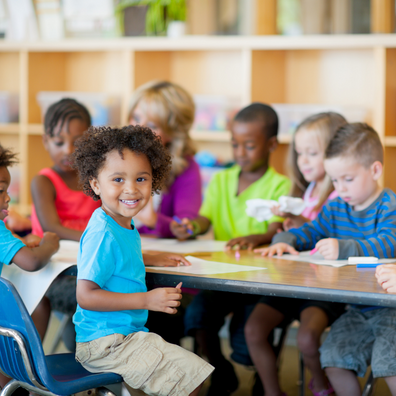 Developing, piloting and evaluating a Medicines Safety School Programme to be delivered by student pharmacists - 2021
This project aimed to develop content, pilot delivery, and evaluate effectiveness of an innovative Medicines Safety School Programme delivered by student pharmacists to primary school pupils.
The Medicines Safety School Programme has been well received by the pupils, school staff, and student pharmacists involved in the pilot study. Development of the programme is ongoing and is now progressing to embed this innovative educational initiative into the pharmacy undergraduate curriculum.
The Cost of Inequality - putting a price on health - 2021
This paper by the Centre for the Study of Financial Innovation proposes a novel way of thinking about inequalities, linking health to wealth and to the economy.  
It shows, for example, that a one-year extension in healthy life expectancy would add around 3.4 months to working lives and 4.5 months to overall life expectancy.   It also shows that it is generally more efficient to focus policy on increasing healthy life expectancy than on extending the total life span. 
Fruit, veg and exercise can make us happier - 2021
Research by the University of Kent and University of Reading found that eating fruit and vegetables, as well as exercising can increase levels of happiness.
While the link between lifestyle and wellbeing has been previously documented and often used to encourage healthier lifestyle habits, findings published by the Journal of Happiness Studies show that there is also a positive causation from lifestyle to life satisfaction.
This research is the first of its kind to unravel the causation of how happiness, the consumption of fruit and vegetables and exercising are related, rather than generalising a correlation. 
Self Care Vital to Healthy Ageing – 2021
The World Economic Forum, says human lifespan really does have a limit though self care is vital to healthy ageing.  Research which looked at the "invariant rate of ageing" found that humans have a built in tendency to age. 
Though life expectancy has risen since the mid-1800s due to healthier, safer societies we will not live forever because ageing is built into our genes.  Scientists believe the "absolute limit" is 150 years but, one thing is clear, however long we live, self care is vital to healthy ageing.  So, stick to a healthy diet, keep active, drink only in moderation, don't smoke and you could live to be 150.
Limit TV Watching to 2 hours says researchers – 2020
According to a study by scientists at Glasgow University restricting TV watching time for adults could increase longevity. Analysis of information from 500,000 Britons aged from 37 to 73 over seven years showed that 6 per cent of all-deaths and 8 per cent of cardiovascular related deaths could be associated with too much TV watching. The study findings pointed to too much time spent watching TV resulting in less exercise and poor diet.
Dr. Me. "significantly improves" schoolchildren's self care knowledge – 2020
A study of more than 200 schoolchildren showed that Dr. Me. – a self care presentation designed by GP Dr Chee Yeen to empower schoolchildren – was shown to significantly improve their understanding of how to self care minor conditions.
The children attended workshops covering vomiting and diarrhoea; sore throat and fever; and minor head injuries. In the study, six case scenarios were asked at the beginning and end of the session, and children decided whether to stay home, visit the GP or attend A&E.
Living longer but not necessarily healthier: The joint progress of health and mortality in the working-age population of England – 2020
According to research in Population Studies – A journal of demography, we are living longer but not necessarily in good health.
The study which looked at generational health, suggests that younger generations can no longer expect to lead healthier lives than their ancestors. People in England in their forties and fifties are, on average, in significantly worse physical shape than those now in their sixties and seventies were at the same age.
Reducing antibiotic prescribing for self-limiting respiratory tract infections in primary care – A pilot study by Dr Pete Smith et al 2015
Churchill Medical Centre, a primary care centre in Surrey, implemented a practice-wide programme aimed at patients and clinicians to reduce ineffective antibiotic prescriptions for common respiratory tract infections.
The evidence for investing in high quality health information for patients and the public – 2013
The Patient Information Forum (PiF) commissioned research to identify the benefits of investing in health information. The project found that there are good reasons to justify the investment in health information provision and support. These include positive impacts on service use and costs, substantial capacity savings, and significant returns on investment by increasing shared decision-making, self-care and the self-management of long-term conditions.
Primary Care: Today and Tomorrow – Improving general practice by working differently –
2012
According to this report, general practices need to develop ways of working with patients to help them improve their health rather than simply treating their "episodic illness".  Improved information and communications in practices is needed, developing shared decision-making and self care strategies to help educate patients into taking care of their own health.
Helping People Help Themselves – 2011
The Health Foundation has produced this literature review to respond to the questions and challenges of clinicians wanting to appraise the benefits of self-management support.
This review of more than 550 pieces of high quality research suggests that it is worthwhile to support self-management, in particular through focusing on behaviour change and supporting self-efficacy.
Self Care Aware: Joining up Self Care in the NHS – 2007
JUSC is a strategy to improve the interface between primary care and the community. This will ensure that service demand is efficiently managed, actively supporting the individual's own ability to combine self care, when possible, with primary care, when needed.
A Picture of Health – 2005
A national consumer survey into people's experience of everyday ailments and health conditions such as colds, headaches, allergies, indigestion and muscle aches, and how they deal with them. 
The findings offer a fascinating insight into how we manage our everyday health and in particular our preference for looking after ourselves as far as we can.