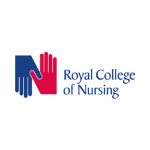 The Royal College of Nursing (RCN) has issued advice on how to support people that might be suffering from loneliness.
It reports that the affects of loneliness and isolation on our physical health and mental wellbeing can be as harmful as obesity or smoking 15 cigarettes a day. As a result, lonely individuals are at higher risk of the onset of disability putting them at greater risk of cognitive decline.
Tackling loneliness, it says, is an important way of improving people's overall health and wellbeing and this can be done in a range of ways such as supporting people to improve their existing relationships, working on their attitudes, expectations and skills around relationships, as well as providing new opportunities for social connection.
More advice on how to help people with loneliness is available on the RCN website.