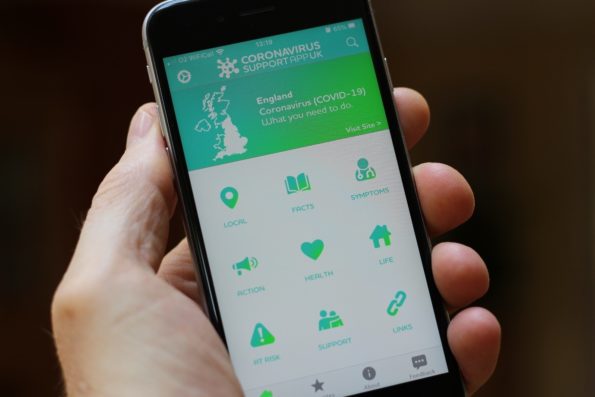 The Self Care Forum is proud to have partnered with award-winning health app specialist Expert Self Care (ESc) and others to develop a new app which helps people navigate the extensive information that's available about COVID19.
The 'Coronavirus Support App (UK)', which is free to download and available for both android and Apple devices, has been created by ESc to offer people in the UK easy quick access to evidence-informed information about coronavirus and COVID-19 all in one place.
It signposts to reliable, trusted sources of information and answers key questions like who is at risk, what the symptoms are and how to stay healthy by practising self care; and offers advice for a range of situations, including for anyone feeling anxious, at risk of domestic violence and abuse, or in need of medical treatment.
ESc is led by Dr Knut Schroeder, a practising GP, Honorary Senior Lecturer at the University of Bristol and CE of the Self Care Forum said "In the current crisis, reliable information is more important than ever. We designed this app to bring together all the best sources of information on coronavirus. False information leads to rumours and myths that can hamper public health efforts, which may result in preventable disease and deaths.
"We haven't received any external funding for this app and it's available to download for free, so we are grateful to the team of volunteers who have made this app possible. They have been amazing during a very difficult time for everyone."
Local NHS organisations are able to customise the app free of charge by adding helpful links for their local population and are invited to get in touch with the App Production Lead for further information.