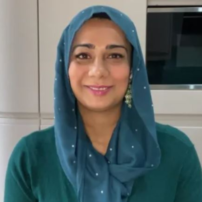 The Self Care Forum and our fact sheets were endorsed by GP Dr Nighat Arif on Tuesday 17 August.
Speaking on This Morning about people putting off seeking help for health issues she implored people not to "sit on their symptoms" as treating health problems sooner rather than later is vital.
Sympathising about people not being able to get an appointment at their surgery she said the GP is not always the person to see and that allied health professionals such as community pharmacists, dentists and chiropodists are just as "fantastic".
Talking about self care Dr Nighat encouraged viewers to go to our website for advice on a range of ailments that can be dealt with at home and our fact sheets can help people manage symptoms.
A link to the 6 minute clip is available here, alternatively go to our fact sheet page.
Talking about the endorsement, chair Helen Donovan said "we are delighted our fact sheets are being recognised as helpful resources by health professionals although it's worthwhile knowing that we are a charity and can only do what we do with the help of donations and sponsorships."